TCU Scrimmaged UT in Austin on April 22nd.  Races included Mixed 8+, Women's 4X & Mixed 2X.   We also had a Ham-N-Eggr fun race.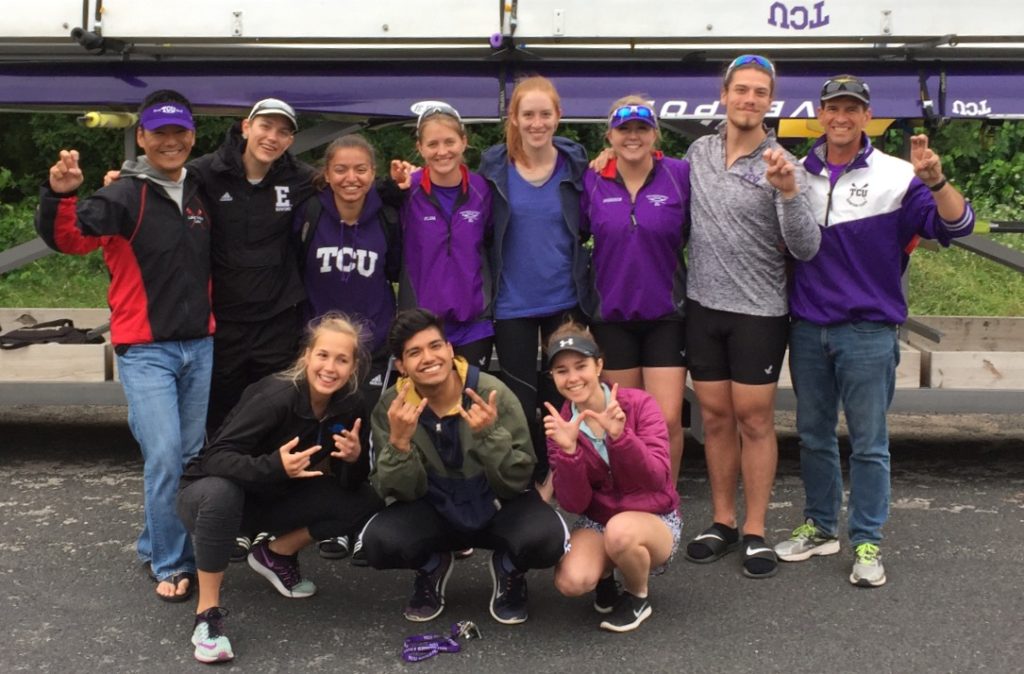 TCU after UT races, with boats loaded ready to head to Texas Rowing Championships.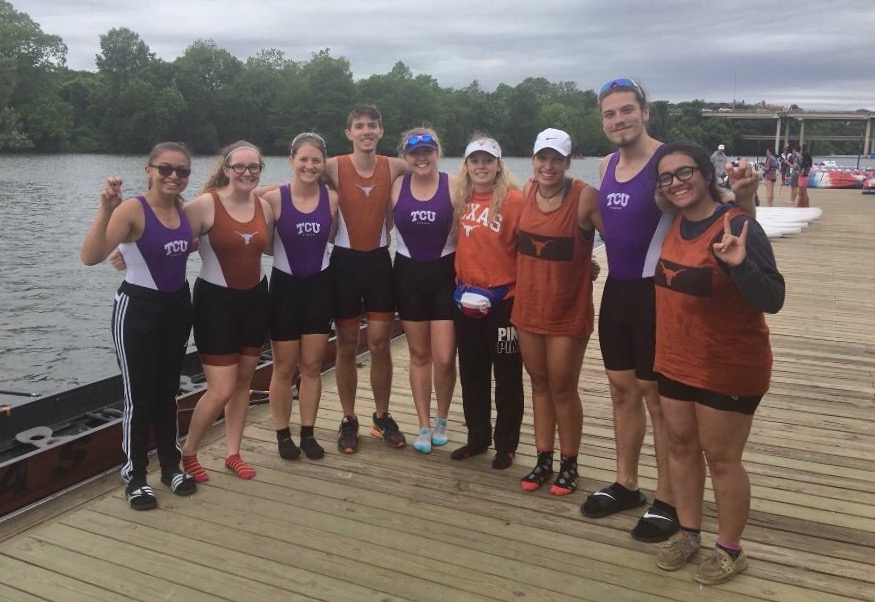 The winning Ham-N-Egger Mixed TCU/UT 8+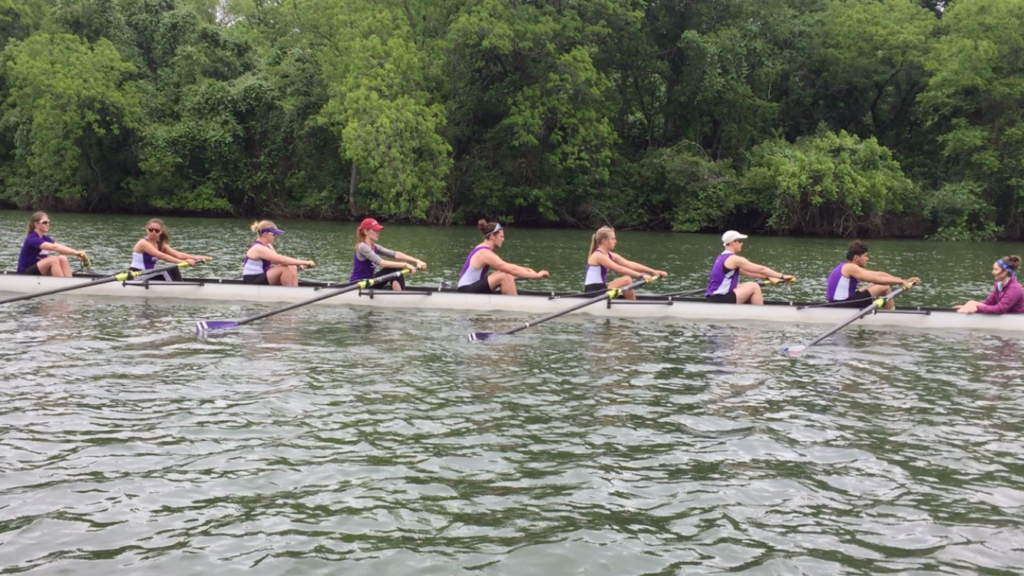 TCU Mixed 8 Ready for a quick start.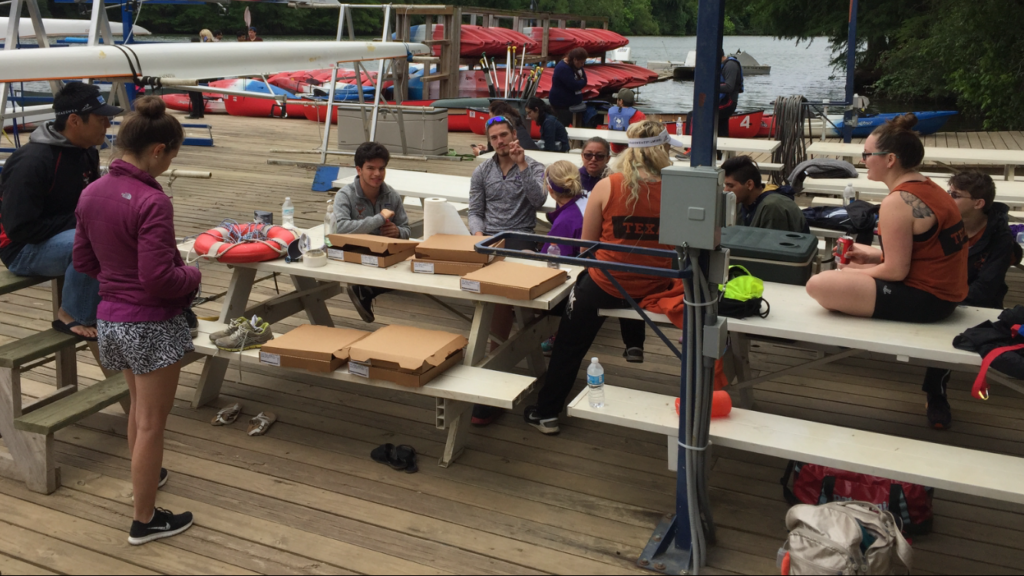 Post row Pizza with UT on the dock.  Austin is always a setting for a fun Scrimmage.