Our Marine Creek Lake Rowing Facility. TWRD leased the land, and funds were provided by a donation from FWRC member Lee Smith. The two sea containers house smaller boats, oars, and supplies. There will be a large rack between the containers that hold our Sweep boats.
These are the boats at Marine Creek Lake:  (MCL)
1X Boats: (7 shells)
LVL5:   Worth (H), Phantom H. (L)
LVL 4:  Terra Mason
LVL 3:  Gates, Quitman
LVL 2:   Crockett, Davis
2X:   Two Step
4X:   Phyllis T.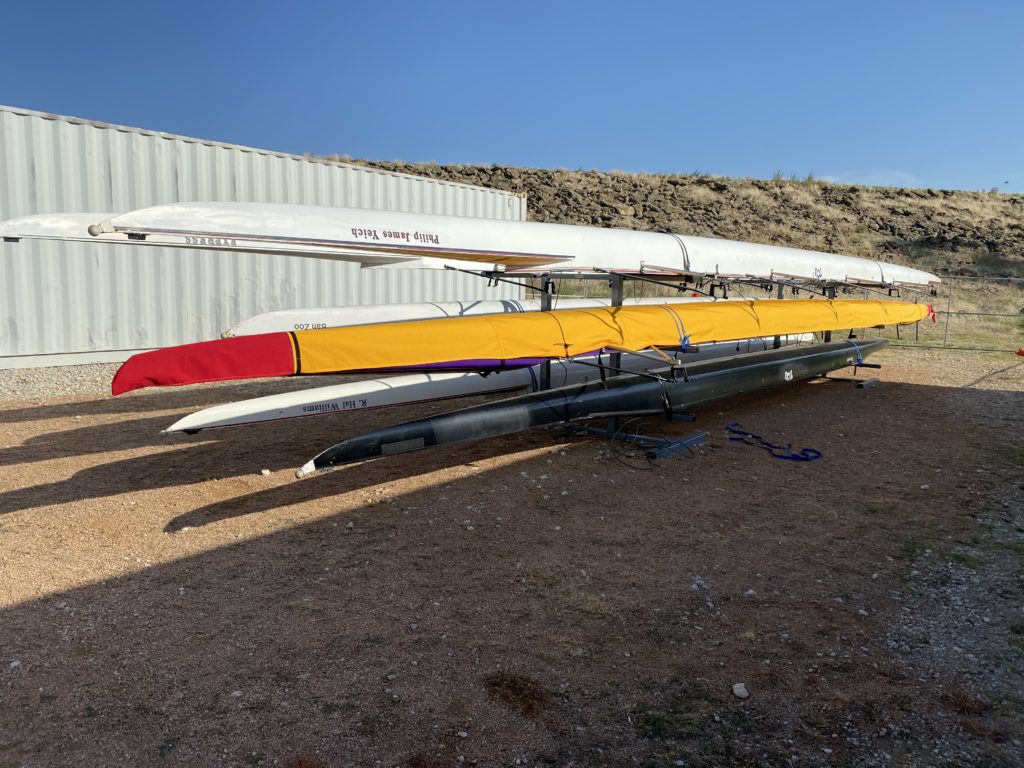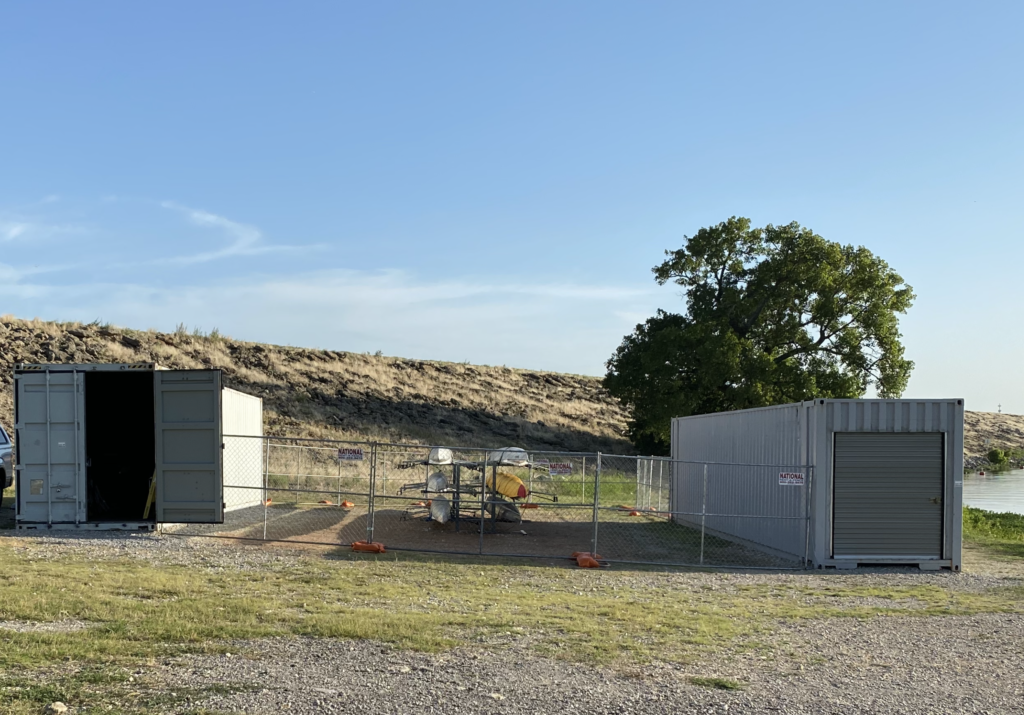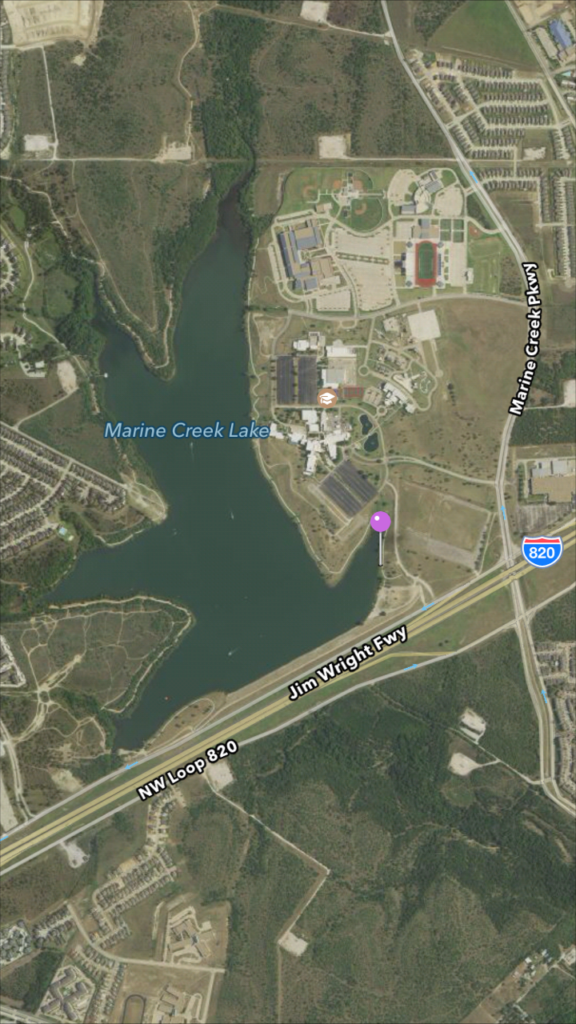 TCU currently rows at Marine Creek Lake (photo above), we will also be utilizing Beach St. facilities below at the Fort Worth Rowing Club (FWRC).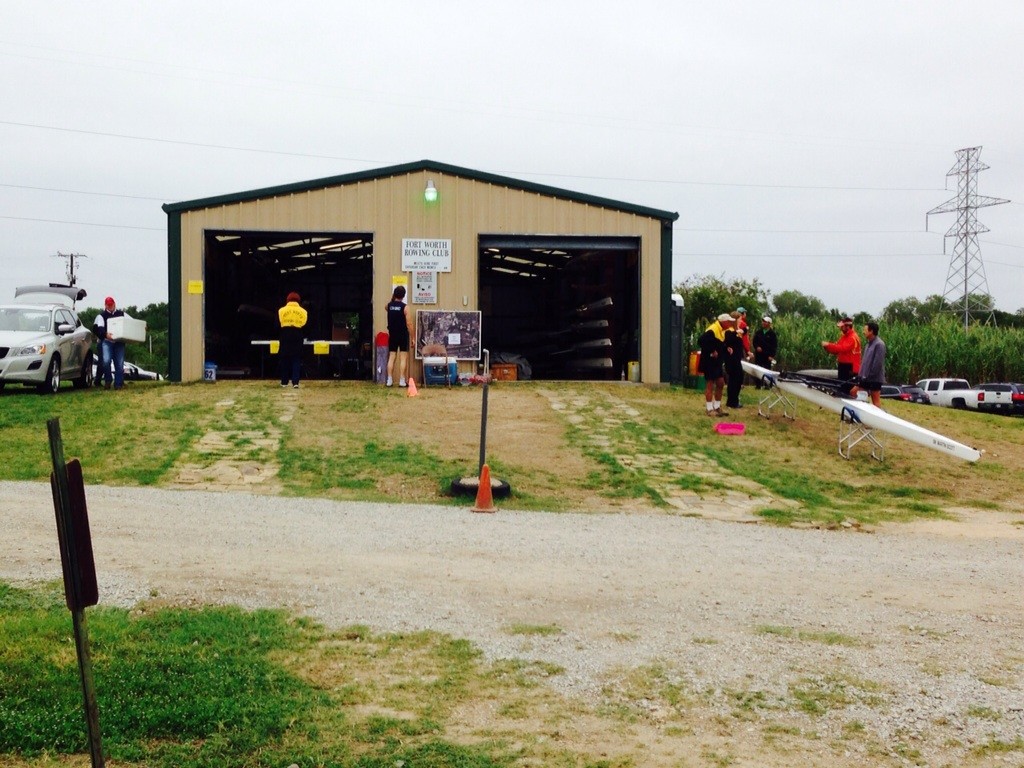 http://www.fortworthrowing.com/fwrc-relocation-information.html
—————————————————————–
Beach St Boathouses:  775 Beach street Fort Worth, TX 76103