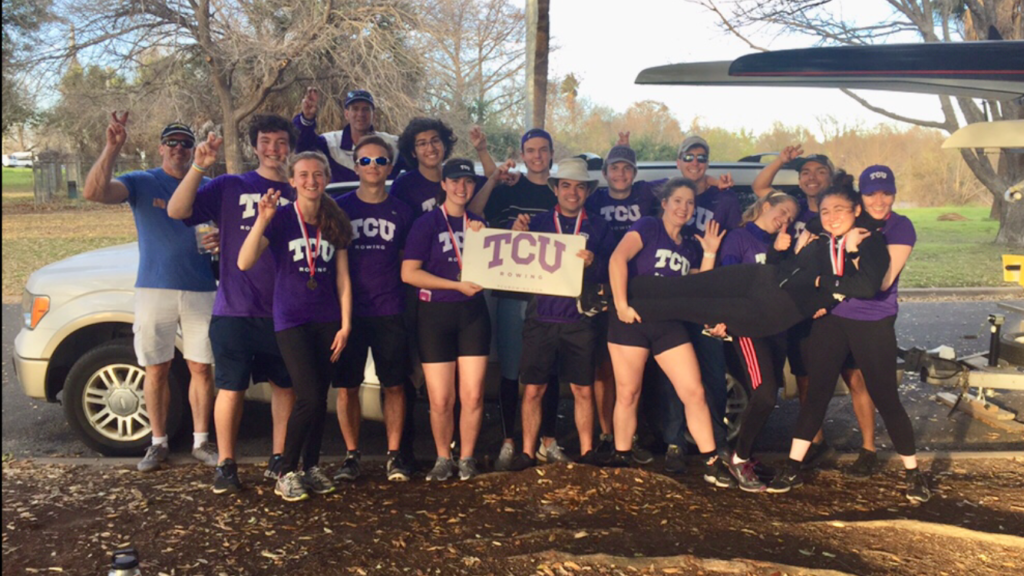 2021-2022 Team:
President: Faith V,
Leadership Team: Hugh Londrey, Andrea T,  Avery H, Emily W, John Henry 
HeadCoach: Luke Pliska,
TEAM ROSTER:  TBA
——————————————————-
2020 – 2021Team:
President: Claire Dobbs
Leadership Team: Taylor Kurtz, Annie Ogren, Elissia Hengst, Daniel Roosa, Hugh Londrey.
HeadCoach: Samuel Barnes,
Advanced Coaches: Samuel Barnes, Claire Dobbs, Austin Lau (FWRC), Pete McIntosh (FWRC)
Boat/Crew Coaches: Luke Pliska, Annie Ogren, Faith V,  Bella,  Katie M (FWRC), 
Basic "LTR" Coaches: Taylor K, Daniel R,  Victoria S,  Gregory G
Racing Student Coxswains: Faith V (Lead Cox), Bella B,  Sam B,  Claire D,
WOMENS TEAM: 
Andrea T, Annie O, Avery H, Bailey M, Charlotte M, Chloe D, Claire D, Elissa H, Emily W, Faith V, Lauren B, Michaela R, Molly R, Olivia G, Sarah J, Victoria S,  Bella B,
MENS TEAM:
Alex E, Daniel R, Gregory G, Hugh L, John Henry , Luke P, Samuel B,  S.J. J, Raul V,  William N,  Taylor K.
XXXXXXXXXXXXXXXXXXXXXXXXXXXXXXXXXX
Volunteer "Non-Student" Coaches:
Pete McIntosh: Head Coach (Rowing Coordinator)
Austin Lau: Coach (Rowed @ Baylor)
Katie Maciulewicz-Gass:  Coaches (ERG Instructor, PHD in Fitness Studies)
Pete McIntosh: Equipment Manager, Regatta Coordinator, Faculty Advisor.
XXXXXXXXXXXXXXXXXXXXXXXXXXXXXXXXXX

Thanks to all our prior volunteer Coaches.
John Arndt, Levy Bowers, Thomas Guidry, Kevin Fujii, Ryan Rupf, Sean & Megan Callahan:
Alumni: here is a list of Crews since the TEAM was formed in 2014:
XXXXXXXXXXXXXXXXXXXXXXXXXXXXXXXXXX
2019 Fall Women's Team:
Varsity Women's 4+/X:
Claire Dobbs,  Julia Goodrich,  Chloe Downs,  Charlotte Meyer,  Maria Hruska
Novice Women's 4:
Annie Ogren, Victoria Saucedo, Faith Van Haaster, Elissia Hengst
—————
2019 Fall Men's Team: 
Varsity Mens 4+
Samuel Jenne (SJ), Cannon Echols, Daniel Roosa, Samuel Barnes
Novice Men's 4+
Luke Pliska, Hugh Londrey, Taylor Kurtz, Anthony Georgiev, Jacob DiNatale, Lucas Robinson
Cole Callin*, Johnny Carvalhal
XXXXXXXXXXXXXXXXXXXXXXXXXXXX
Spring 2019 Team:
Men's Crew:  Daniel Rosa, Hardy Stone, Mathew Hall, Samual Jenne (SJ), Sam Barnes
Waylon Widler
Women's Crew:  Chloe Downs, Charlotte Meyer, Claire Dobbs, Issy Munter, Julia Goodrich
Ka Yan Wong, Taylor Moore, Macy Rutledge, Sydney Irvine
XXXXXXXXXXXXXXXXXXXXXXXXXXXX
2018 Crews
Men's Crew:   Adam Bahr, Alby Bounlutay, James Lincoln, Mathew, Sam Barnes
Gilbert
Women's Crew:  Anna Mathews, Carly Glass, Chloe Downs, Claire Dobbs
Diana Plum, Elissia Rios, Issy Munter, Julia Goodrich, Macy Rutledge, Sydney Irvine
XXXXXXXXXXXXXXXXXXXXXXXXXXXX
Spring 2017 TCU Rowing Team:
Men's Crew:  James Lincoln, Alby Alby Bounlutay, Alec Laurenti, Neil Gallagher
Nick Ruffcorn, Reece Gilmore, Zachary Taitano
Women's Crew:  Rachel Bynum, Diana Plum, Galilea Monterroso, Ashley Goryl
Carly Glass, Julia Goodrich, Mai Nguyen, Remi Swenson, Krista Burdick
---
PLEASE JOIN/RENEW US ROWING MEMBERSHIP & Sign WAIVER.
NEW ROWERS.
Please join US Rowing: https://membership.usrowing.org/individual/join
Basic membership is $9.75.
Type TCU for Club affiliation. Our ID # 11120.
Once you have signed up for basic Membership please sign US ROWING Waiver. Code: ZJZSE
Make note of your US Rowing Membership.
Please renew US Rowing: https://membership.usrowing.org/individual/login
Use your US ROWING ID # listed on Roster below.
Basic membership is $9.75
Please also sign Waiver: Code: ZJZSE