The TCU Rowing Club offers students the opportunity to represent TCU in the Sport of Rowing against many of our regional rival Universities.  (Baylor, UT, Texas A&M).  Our competitive rowers will master this challenging sport that demands dedication, focus, and teamwork. It's a very rewarding feeling to travel to represent TCU at Regattas as well as to take a much needed break from their studies while enjoying time on the water with friends.
You do not have to have any previous experience, and we offer Learn to Row Classes to try out this great sport.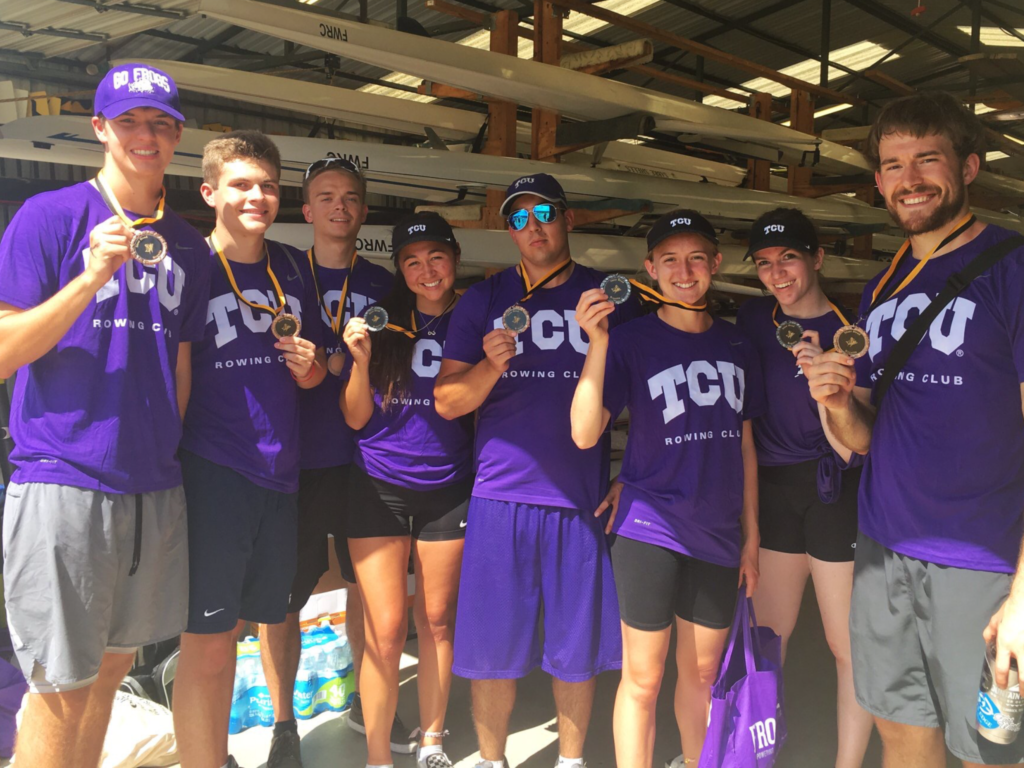 Rowing is one of the oldest intercollegiate sports in the United States. (1852 – Yale challenges Harvard to the first Harvard-Yale Boat Race.) We are very excited to add Rowing to the list of collegiate sports offered at TCU.
If you need to coordinate about racing or training with TCU Rowing please contact Pete McIntosh: TCUrowingclub@gmail.com