Practices will be held several weekday evenings per week, as well as on Saturday mornings.   Team members can find specific times and locations on the Team's "Group Me".
——————————————————
Water practices are either a short drive north on Marine Creek Lake, or an even shorter drive east to the Trinity River @ Beach St. (both highlighted below).   The car pooling meeting place is usually in front of the BLUU:  (30 minutes before practice for MCL.  15 minutes before practice for Beach St.
TCU holds water practice at Marine Creek Lake (Top photo) on the north side of Fort Worth or @ Beach St.,  which also offers a great location for ERG/landing training with COVID restrictions in the TCU "ERG CAGE".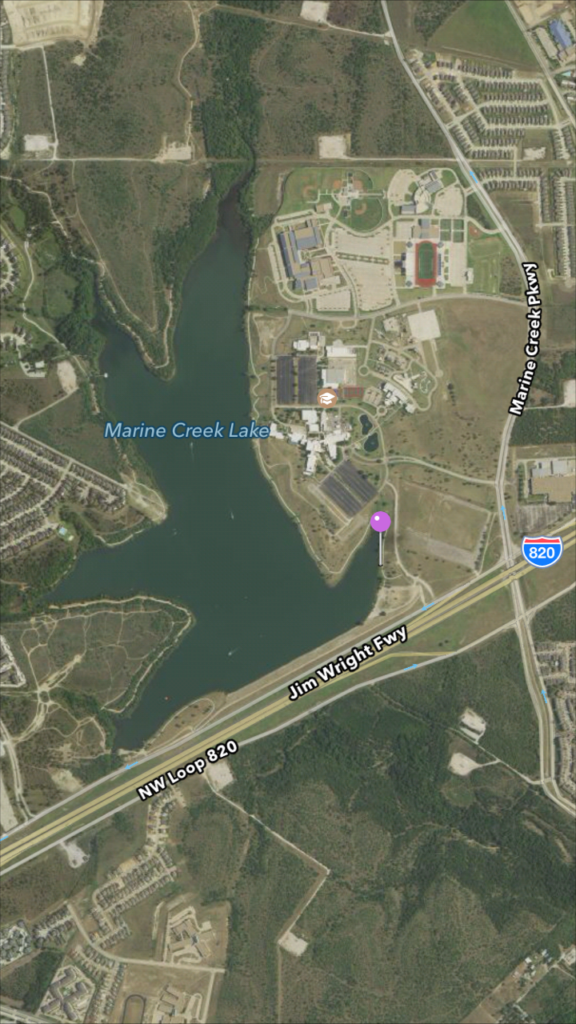 Photo is of The Trinity River with Down Town Fort Worth in the background.  Depending on weather and needs for a specific practice we utilize both locations.