Please reference the Crew Calendar and Team Group Me for specific times.
——————————————————
Visit "News" page for information about upcoming events, to find out how to get involved with the Team.
TCU Rowers Land practice "ERG/weights" is held right on the TCU Campus at the main Rec Center.  Water practices are a short drive north on Marine Creek Lake.  The car pooling meeting place is usually in front of the BLUU 30 minutes before practice.
---
See Schedule for upcoming Regattas:
TCU holds water practice at Marine Creek Lake (seen below) on the north side of Fort Worth and land practice in the "ERG CAGE" at the TCU REC.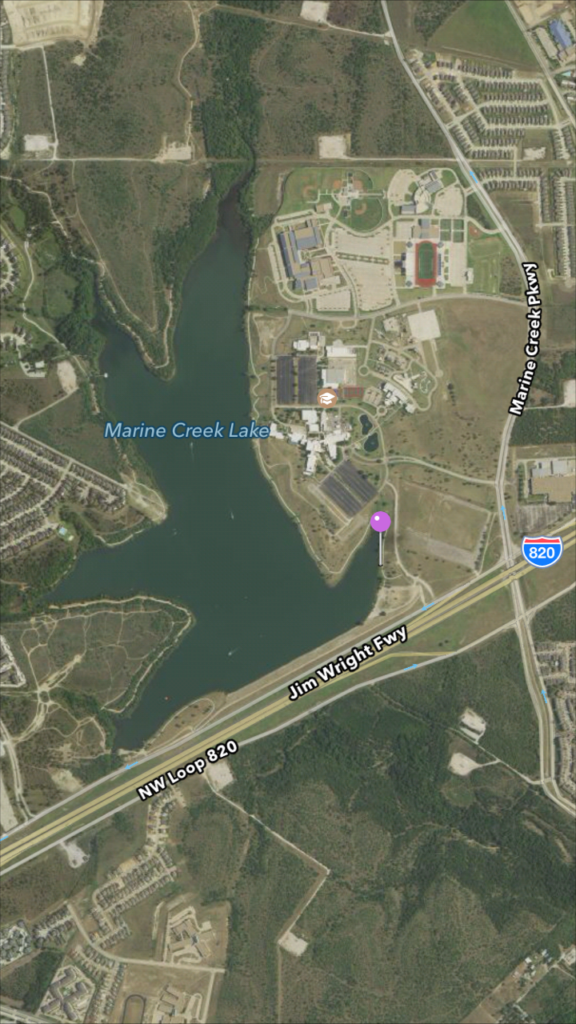 Photo is of The Trinity River with Down Town Fort Worth in the background.  (We will be returning to the Trinity in the Spring.