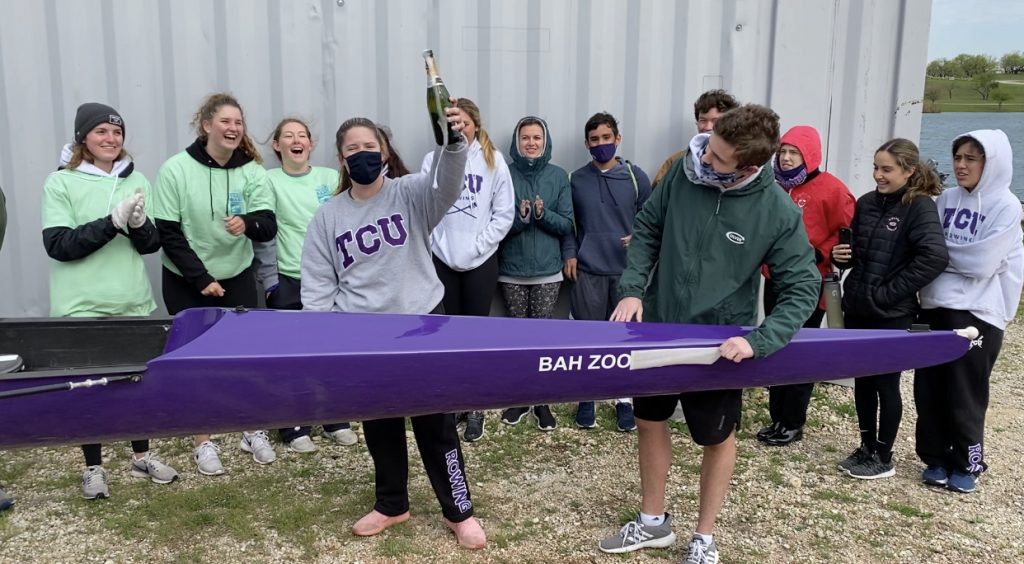 Claire Dobbs, TCU Rowing's outgoing President, leads the Teams naming Ceremony of their new 8+, which will be in racing action this Fall.
Team members also, participated in the "Trinity Trash Bash" doing their part cleaning up around their rowing home at Marine Creek Lake.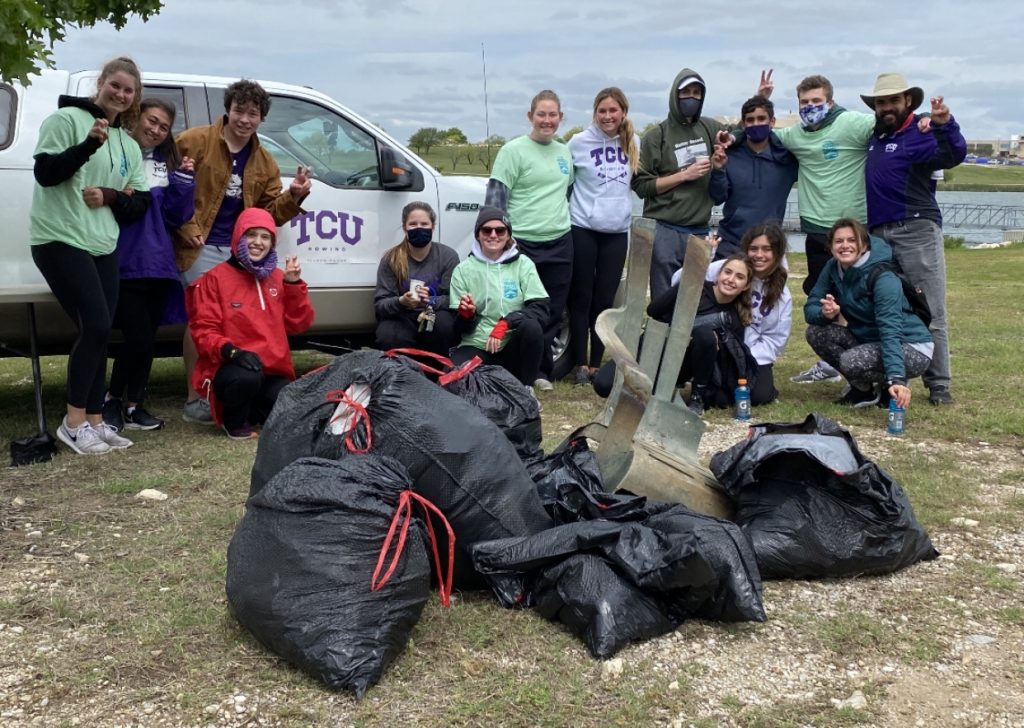 The day would not be complete without a row.  So TCU put two 8+ crews on the water.  They were under the watchful "coaching eye" of, former Mexican National Rowing Team member, Luis Prado.  In addition to giving excellent rowing instruction, Luis was mentoring, outgoing TCU Head Coach Samuel Barnes, as part of the US Rowing coaches upgrade certification process.