Saturday, April 24th, started with the Team Rowing the 8+ BAH ZOO for the first time.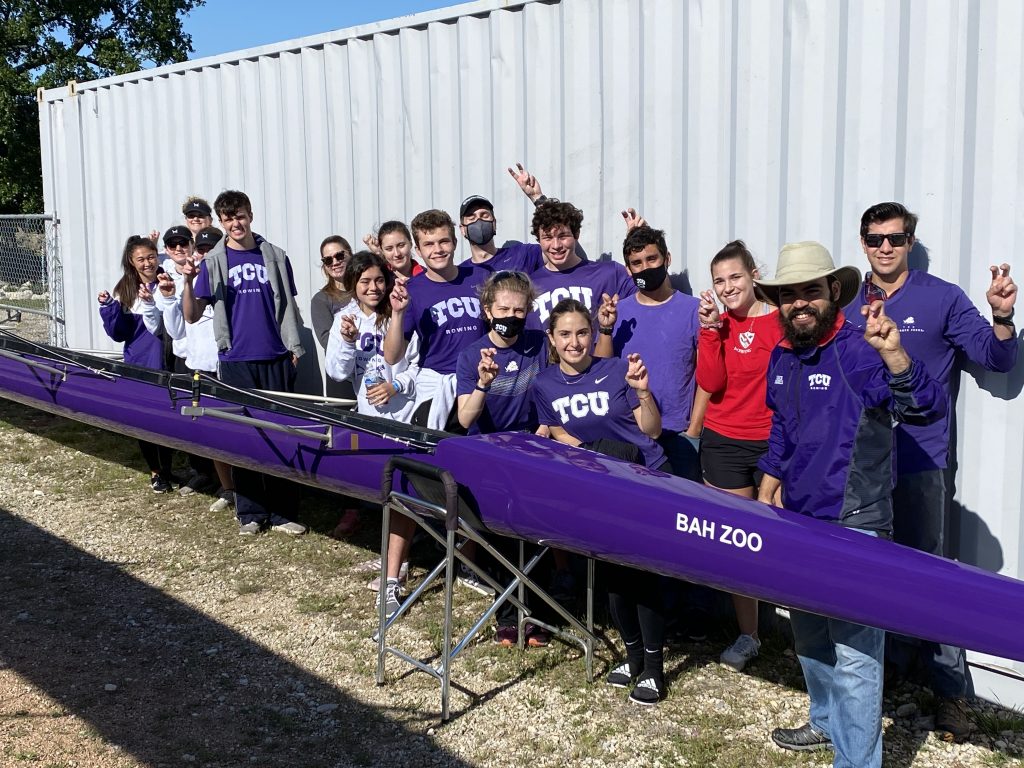 Following a great row, coxed by Club President Claire Dobbs, the Team started preparing their new 8+ trailer to be painted.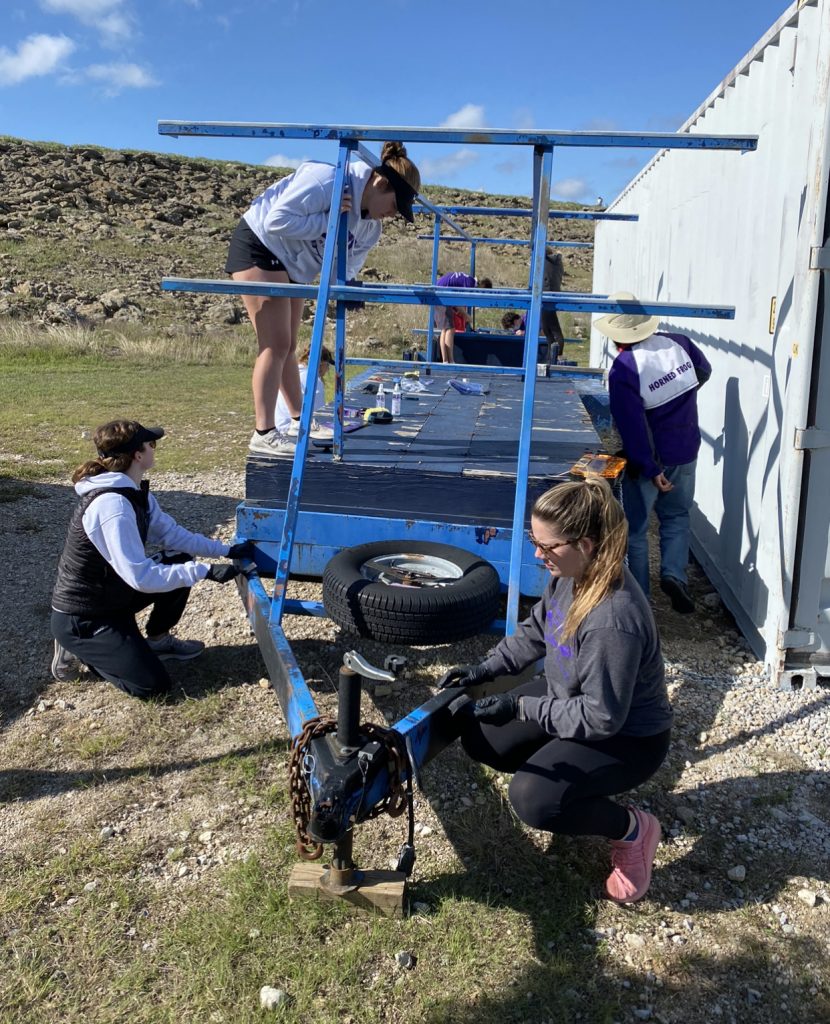 With so many Rowing Team members willing to help out, there were plenty of extra workers to assist the FWRC install the new EZ Dock at Marine Creek Lake.  (A huge THANK YOU to all the FWRC works).  But first, the old dock had to be removed.  Here is the TCU 8 "Mix Dock" crew heading to shore for it to be taken away.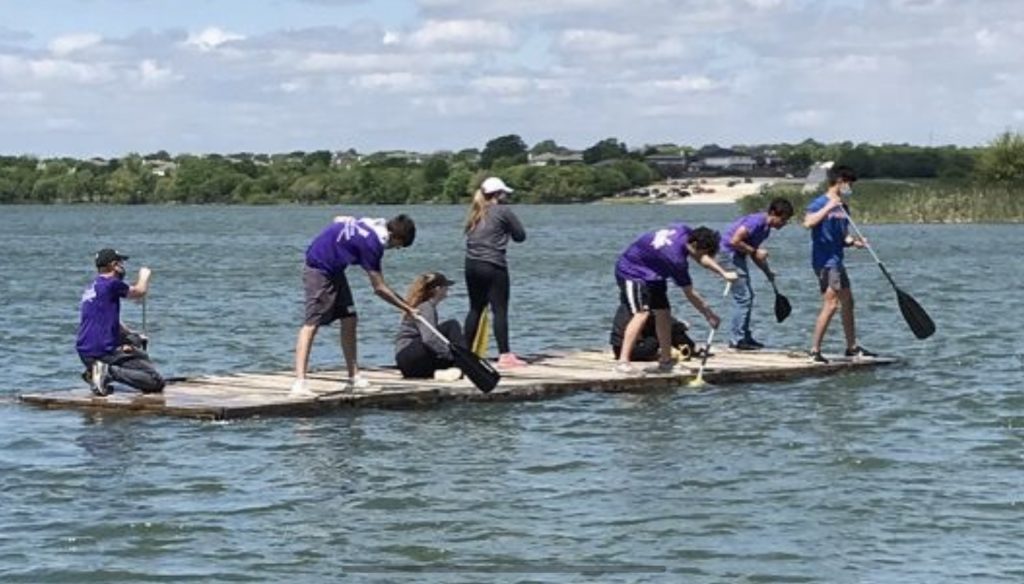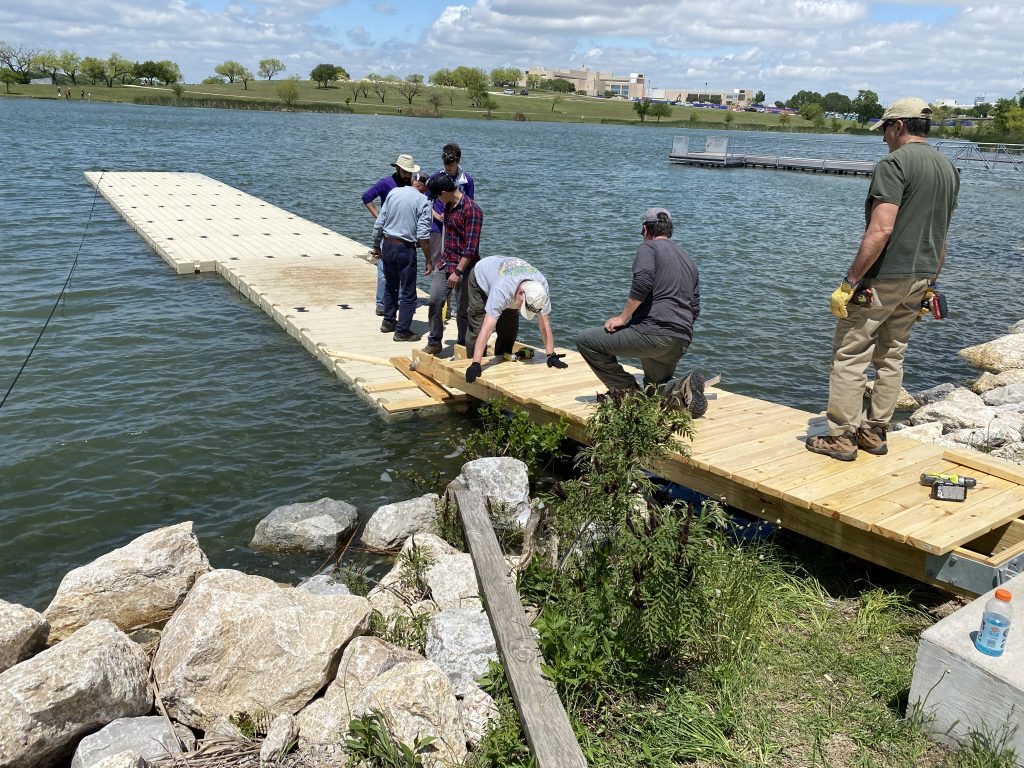 Following a full day of rowing, as well as preparing the Team's facilities and equipment for this  falls rowing season.  Everyone took some well deserved rest, before heading to Pinstripes for the "End of the year" Rowing Banquet.  Hugh and Claire did an amazing job organizing the event which celebrated and bid fair well to all our graduating student rowers.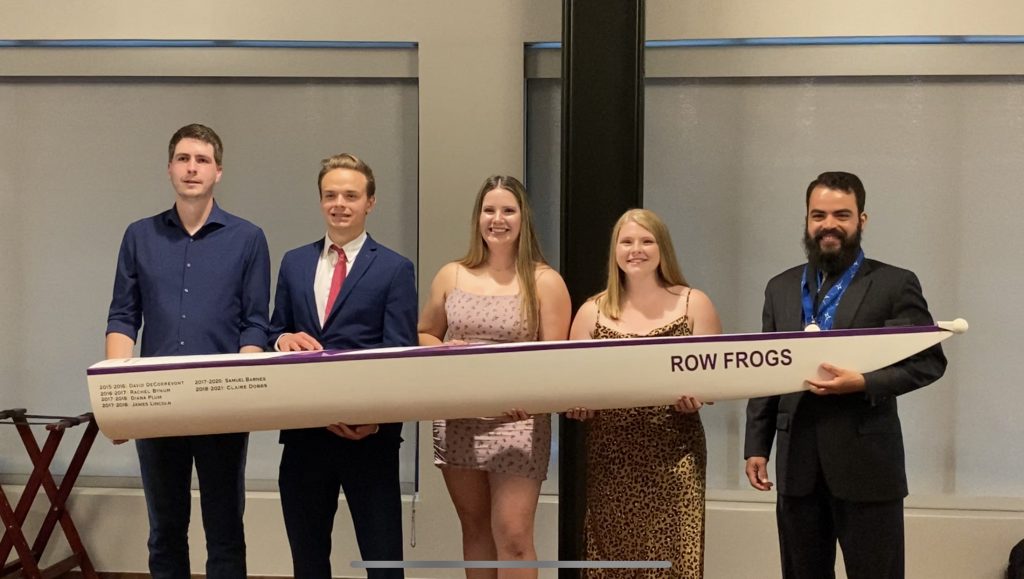 Graduating Seniors: Taylor Kurtz, Daniel Roosa, Claire Dobbs, Chloe Downs, and Samuel Barnes pose with the "Founders Bow".  Claire was honored with her name being added to the "Founders Bow", in recognition of all her excellent leadership as Club President and dedication to the Team.  (Samuels names was added by original founders David D. and Rachel B. at a previous event.).  Lee Smith was also honored and become the first "Honorary Frog Rower" for his amazing contributions to the TCU Rowing Program.
The food was amazing and the "Bucket Hat Awards" highlighted many funny memories from the Season.  Faith (incoming President) and Luke (incoming Head Coach) did a great job bidding "fair well" to all the seniors and thanking the volunteer coaches.   Faith, Luke and rest of the leadership group are already hard at work, putting plans in place for this falls rowing season.  It should be a great upcoming season, with so many of these smiling faces, returning to row this Fall.