The TCU Rowing Team represented TCU very well this past Saturday (March 25th) in Waco for the "Battle of the Brazos".   Baylor hosted UT, Rice, and Texas A&M for a 2,000m sprint race right through their main Campus.  The weather was perfect and we had a good number of TCU parents and friends cheering on our Team.
The TCU Varsity Women's 4+ won their race with the Varsity Men placing third.  TCU placed first in the Mixed (men/Women) 8+ and third in the Women's Novice 4+.   TCU continued with solid performances in Varsity Men's and Women's 8+, placing second in both events.
The Team now turns is focus to SIRA, a Collegiate National Club Rowing Championship Regatta in Oak Ridge TN on April 15/16th.
TCU posses after a fun day of racing.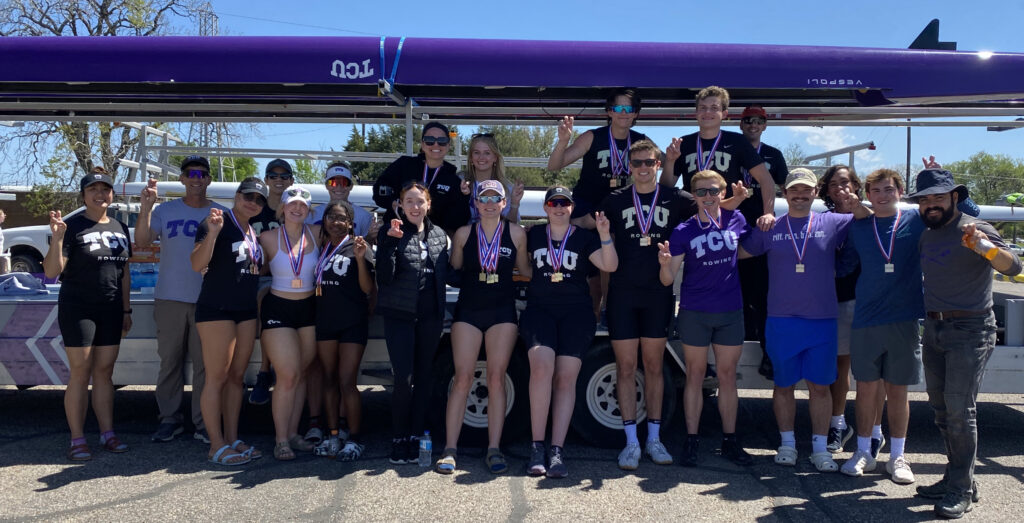 Kate raced as both a rower and a cox. Her smile says it all.